Welcome to this website for the Catholic Ethnic Communities of the Archdiocese of Birmingham, and all those interested in working for One World inspired by the teaching of Jesus Christ on Peace, Love and Forgiveness.
If you wish to contribute to the website with pictures, and reports on events, please send to:  Monsignor Daniel McHugh, Co-ordinator for Ethnic Chaplaincies, Eparchies and Missions. email: link  telephone: 07812 110 640
Chaplaincy News:
Punjabi Chaplaincy celebrates Golden Jubilee of the Diocese of Jalandhar at Pantasaph, N . Wales link
Warm welcome given to new friends from Hong Kong.5 December 2021.  link.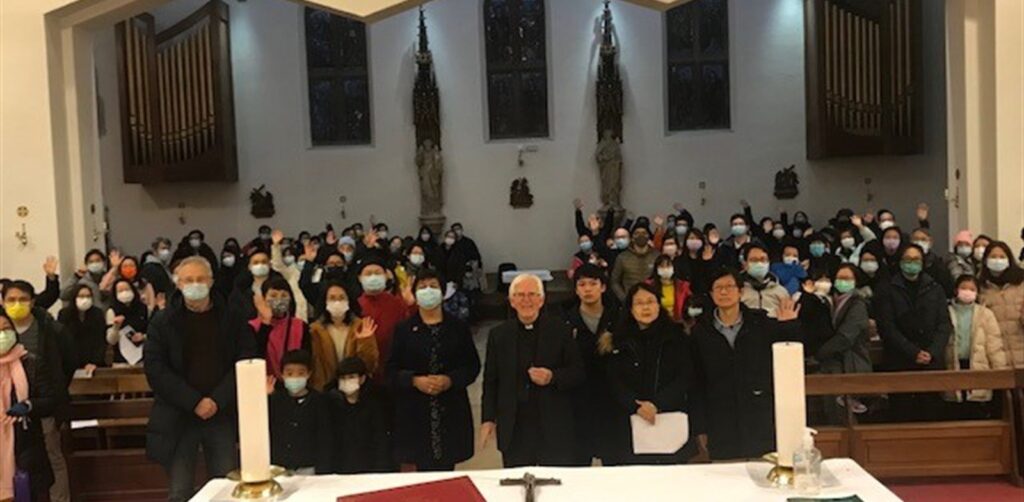 16 October 2021  The Annual Diocesean Intercultural Mass and Social at St Osburg's Church, Coventry linking to Coventry being City of Culture.  https://www.birminghamdiocese.org.uk/news/celebrations-galore-at-intercultural-mass-and-social-gathering Photos: https://flic.kr/s/aHsmWWACGN Video: https://youtu.be/0lHrV4ZZxZU
25 September 2021 the East Birmingham and Solihull Deanery, together with the Ethnic Chaplaincies, offered a Day Conference, to introduce some key elements of the Directory to
Catechists. The programme is published here on the Diocesan Ethnic Chaplaincies website
link and there are links to video recordings of the different sessions on Youtube. 
June 2021 Schools Together in Prayer and Mission  link
Reflection / Homily: Reflection 3rd Week 2022 in Ordianry Time: 23/24 January  "One who has hope lives differently." (Pope Benedict XVI)